We have a wide variety of shoes for ladies from Asics, Brooks, Hoka, Mizuno, New Balance and Saucony. We stock from a ladies UK 3 to UK 9 (it is even possible to get a ladies 10 in some models!), plus all the half-sizes in between, so your perfect fit is out there waiting for you. There are width fittings available from some brands too, and even a narrower than standard width option from "Brooks"….
We have road shoes, trail shoes, support shoes, racers, spikes and minimal styles, so you can get as much – or as little – cushioning as you need!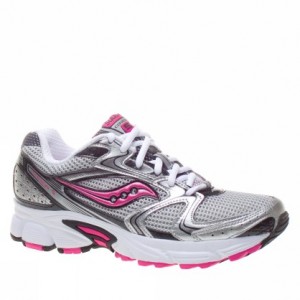 We also stock shorts, twin-shorts, tight shorts, capris, full length tights, tracksters, vests, tees, long-sleeved tops, half-zip tops, jackets and gilets. We even have a customisable bespoke online clothing service, so you can chose your Love Running tops in whatever colour takes your fancy!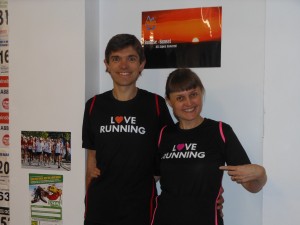 In addition, we have possibly the most comfortable and supportive sports bras and underwear you have ever tried! Our sports bras of choice are "Pure Lime" compression bras, and the ultra-supportive and padded "Juno" bra from the Moving Comfort range by Brooks.  When running, even the smallest breasts experience movement within. The sensitive Coopers Ligament can move by up to 4 cm when running, regardless of breast size, so all ladies that run or do other high-impact exercise should consider a supportive bra. Advice and assistance is available in-store from Jo, so pop in if you want to chat about your needs – don't be embarrassed as it is something all us ladies need to get right.